Letter to Lula
4 Nov 2022, 15:56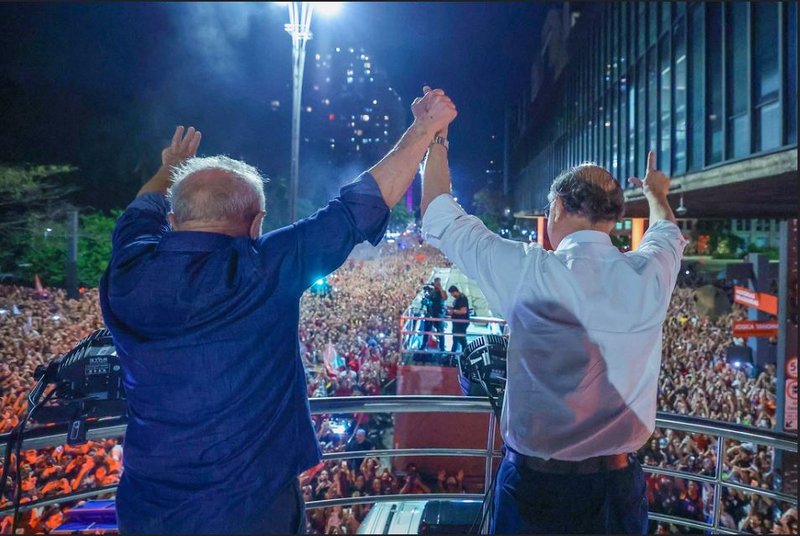 Lula e Alckmin em comemoração da vitória na Av. Paulista - Foto: Ricardo Stuckert
Dear Mr. President Lula,
Under the banner of hope for a new time, the founders and supporting members of the Dom Paulo Evaristo Arns Commission for the Defense of Human Rights – the Arns Commission, which are represented here, address Your Excellency to congratulate you on your victory in the 2022 elections. A victory that deserves to be called historic, for countless reasons.
We would like to congratulate you for returning to the Presidency of the Republic, after treading an arduous path in the last years, under the Justice system, enduring painful moments, guided by the legitimate commitment of proving your innocence. During the campaign, full of low blows, you always opted to ennoble the office you were running for, closing ranks with millions of Brazilians in defense of democracy and the Rule of Law. Also worthy of note is your firm decision to fight hunger in our country, announcing that this will be a priority of your administration.
We are a secular, nonpartisan organization, committed to the defense of human rights for all, but especially for the vulnerable. Inspired by the figure of Dom Paulo, our patron, since 2019 we have built a trench of resistance to protect fundamental rights, which have been heavily attacked by Jair Bolsonaro. We knew that the government of a defender of torture would represent serious setbacks, but perhaps we did not imagine how widespread, methodical, and harmful his actions would be against the poor, the children, Black people, Indigenous people, women, the LGBTQIA+ population, health professionals, journalists, environmentalists, and activists.
Therefore, President Lula, it is with a mixture of satisfaction and relief that we hear you say that the social policies of your government will be focused on those who need them most. It is only fair and necessary. We are confident that you will spare no effort to reverse the damage done to our institutionality, which has been severely attacked in these four years, seeking to ensure the rights of Brazilians – among them the right to sanitation and a healthy environment, with biodiversity. These are efforts that will surely have to be undertaken quickly, because, to provide just one quick example, those who have nothing to eat can no longer wait.
We will be, together with civil society organizations, either by way of collaboration or for the sake of good criticism, accompanying your government in the overcoming of the setbacks and in the adoption and execution of public human rights policies that shall make Brazil take steps forward.
We hope that the transition that has already started will take place with respect for the principles of collaboration, transparency, the supremacy of the public good, and good faith, as required by law. Finally, we wish you much health, disposition, and enlightenment in your third presidential term. Popular sovereignty has brought you back. Towards a fairer, more fraternal, and happier Brazil!
São Paulo, November 4th, 2022.
Margarida Genevois, Honorary President of the Arns Commission
José Carlos Dias, President of the Arns Commission